Welcome
Welcome to the official website of ISA Academy®
The core focus of our commitment is to implement our extensive experience in public and private security, creating distinctive, clear, realistic and functional solutions for our clients.
We are making every effort possible to provide the highest standard and quality of expertise to those who are serious about obtaining enhanced competence, improved readiness and seeking professional services.
Regards,

Leo J Strand
CEO








The leading provider of dedicated training services to law enforcement, the armed forces, UN and the security industry.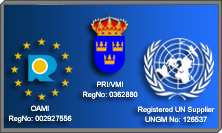 ISA Online Community
Announcements
Career Opportunities
Course Updates
Sign Up!
Search Site
Welcome to ISA Academy - Bodyguard school
ISA Academy offers professional bodyguard training as a specialized security and global risk management company with transcontinental capabilities.
The core of operations are security training, executive protection as well as risk consulting and low key authentication of structural on hand security. Our core focus are delicate risk management and executive protection including multiple services.
Beside these security services, our Tactical Risk Management represents the global objectives of our customers.
Tactical Risk Management provided, grounds breaking technology with a 360 degree dynamic engagement protocols which has been adopted by instructors and armed operators overseas. We are also a leader in the areas of tactical handgun and tactical rifle skills. The company is unique in the extent to which techniques and tactics from a broad spectrum of sources have been synergistically combined.
As certified Instructors we deliver bodyguard courses, tactical firearms training and tactics training for military, law enforcement and security.
ISA Academy provides tailored bodyguard training, professional level skills and tactics to survive in high risk environments. ISA Academy is able to "train the trainer" to put them in a position to improve readiness and enhance performance.
ISA Academys Tactical Risk Management offers special, task oriented courses for almost every environment.